Adelaide Hearing Aid Specialists
Qualified Adelaide Hearing Aid Specialist
When you think you may need hearing aids, contact our Adelaide specialists. Independent Hearing is the preferred hearing aid specialist in South Australia. We offer the leading advice on your hearing needs, including diagnosis, hearing aid fitting, servicing, and maintenance. We have a wide variety of personalised hearing solutions offered at competitive rates since we understand that clients' needs vary from one to another.
Since our establishment, we have provided quality services using the latest technology and the best you can ever achieve anywhere else in Adelaide. Due to this commitment, we are highly regarded, recognised, and accredited. We are members of professional bodies with fully licensed audiologists at your disposal. A high level of knowledge maintenance and professional development is required to maintain this membership. Our team is friendly, passionate, and dedicated to ensuring that you will leave our clinic a happy client and get a solution.
Most Trusted Adelaide Hearing Aid Specialists
You can rely on our Adelaide hearing aid specialists for discreet, rechargeable, and stylish hearing aids with connectivity options. We are the team to contact if you want to rediscover sound with a hearing aid inspired by nature. At Independent Hearing, we have hearing aid options of varying shapes and sizes. For this reason, we have a solution to suit you regardless of your style.
Our Receiver in the Canal Aids (RIC) is very discreet and has the potential to fit all types of hearing loss. There is no need to worry if you are looking for wholly concealed solutions in your ear. At Independent Hearing, we provide custom-fit hearing aids. Our highly trained experts take the time to understand your unique situation and provide a device that will fit your needs. We are independent and can offer any hearing aid device regardless of the brand.
Professional Advice with Adelaide Hearing Aid Specialists
As the leading Adelaide hearing aid specialists, we offer professional advice in maintaining and caring for your hearing aids. Hearing aids are expensive, meaning they are a significant financial investment. Therefore, maintaining them is essential and can save you money. Our team also advises our clients on how long they should use the hearing aids and the factors which may shorten their lifespan.
On average, our hearing aids have a life span of five years. However, regular servicing and maintenance can increase the lifespan. Independent Hearing offers the latest technology available for maintenance to ensure your hearing aid achieves the longest life span. Our technology has enabled the availability of multi-channel devices, rechargeability, and Bluetooth connectivity. Our team can use a hearing aid as small as a match stick to treat any hearing loss problem. Therefore, you can rely on our dust and water-resistant hearing aids for the best care of your hearing problem.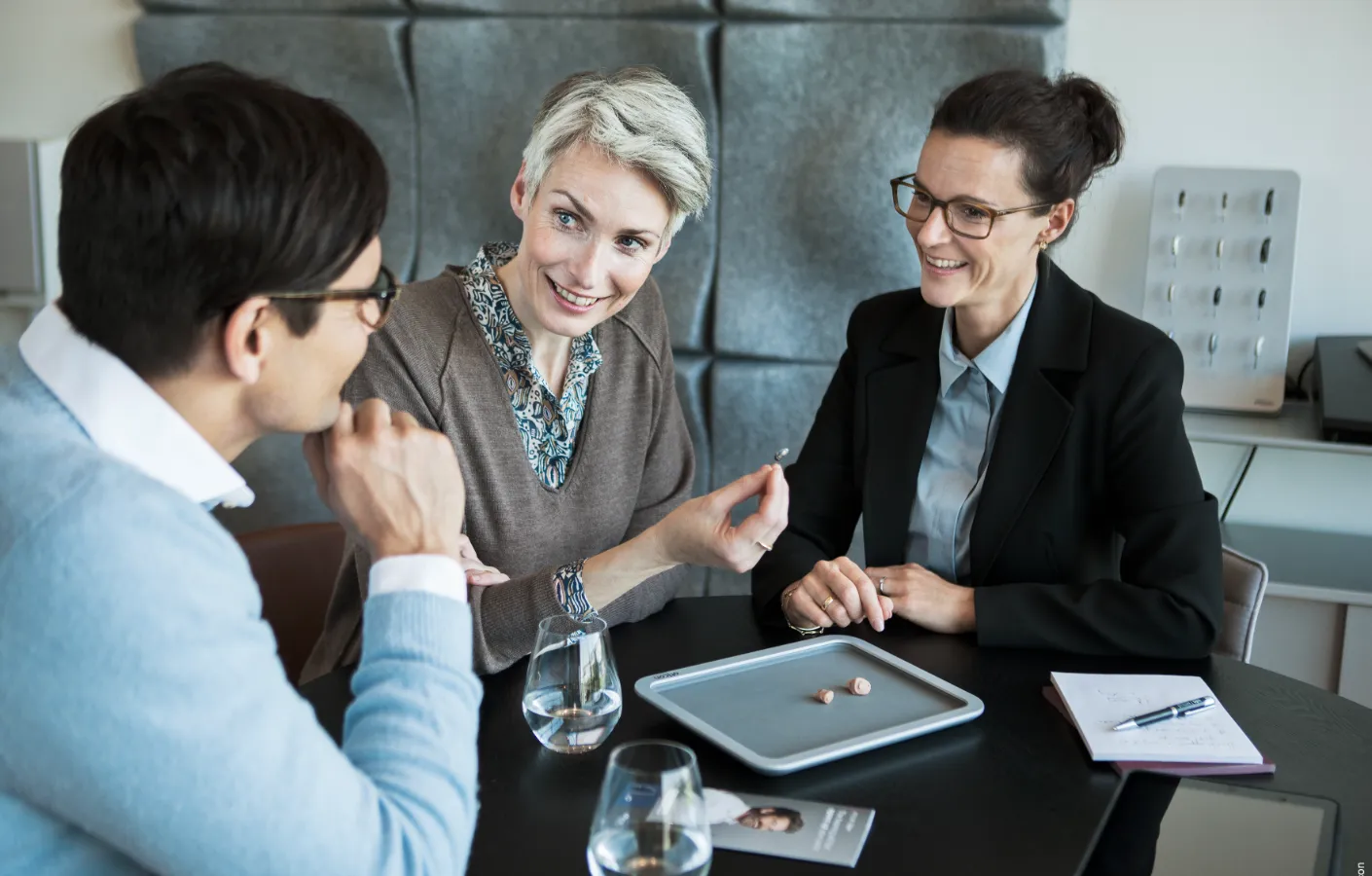 Book a free consultation with the leading Adelaide hearing aid specialists today.