Payment Options Available at Independent Hearing
Independent Hearing offer a wide range of payment options to assist you with your hearing purchase. We accept all types of payment including VISA/MasterCard/Amex, Cash, Cheque and Bank Transfer, we also offer a range of Interest Free Payment Plans.
Our clinic is fully accredited under the Governments – Office of Hearing Service program to enable eligible clients to receive both fully and partially subsidised hearing aids under the voucher scheme and we are also registered with NDIS to provide hearing services.
Private Health Rebates are also available on all Hearing Device(s)
If you would like to find out more or book a FREE no-obligation appointment with one of our expert Hearing Care Professionals then click below to request an appointment.
Find Out More About the Discounts for Private Health and Pension Card Holders
We have a variety of funding options available to you, depending on your personal circumstances. From Pension & DVA card holders, to private health rebates, we offer
a number of options to suit every need.
Independent Hearing
offers consultations so you can talk to an expert about your options before deciding whether or not to buy any products from us. We also offer flexible payment plans so you can get the help you need without having to pay all at once up front!
Government Hearing Services Program
The Australian Government
Hearing Services Program
(HSP) has accredited Independent Hearing as a service provider. The HSP is designed to provide subsidized
hearing aids
and services for Australians who are eligible under set rules by the Department of Health.
Book a FREE
Hearing Test With Your
Independent Hearing Specialist
Find out why we are South Australia's leading independent hearing clinic.
Book an Appointment today in one of our hearing clinic locations.
Why Choose Independent Hearing
Independent Hearing is a government accredited hearing provider located in Adelaide, Port Lincoln and Whyalla. We offer a full range of audiology services for Pension & Veteran Card Holders, eligible NDIS recipients and Private patients.
We service a number of locations across South Australia which include Adelaide (Kurralta Park, Kidman Park, Melrose Park and Salisbury) as well as clinics located in Port Lincoln, Whyalla, Tumby Bay and Wudinna.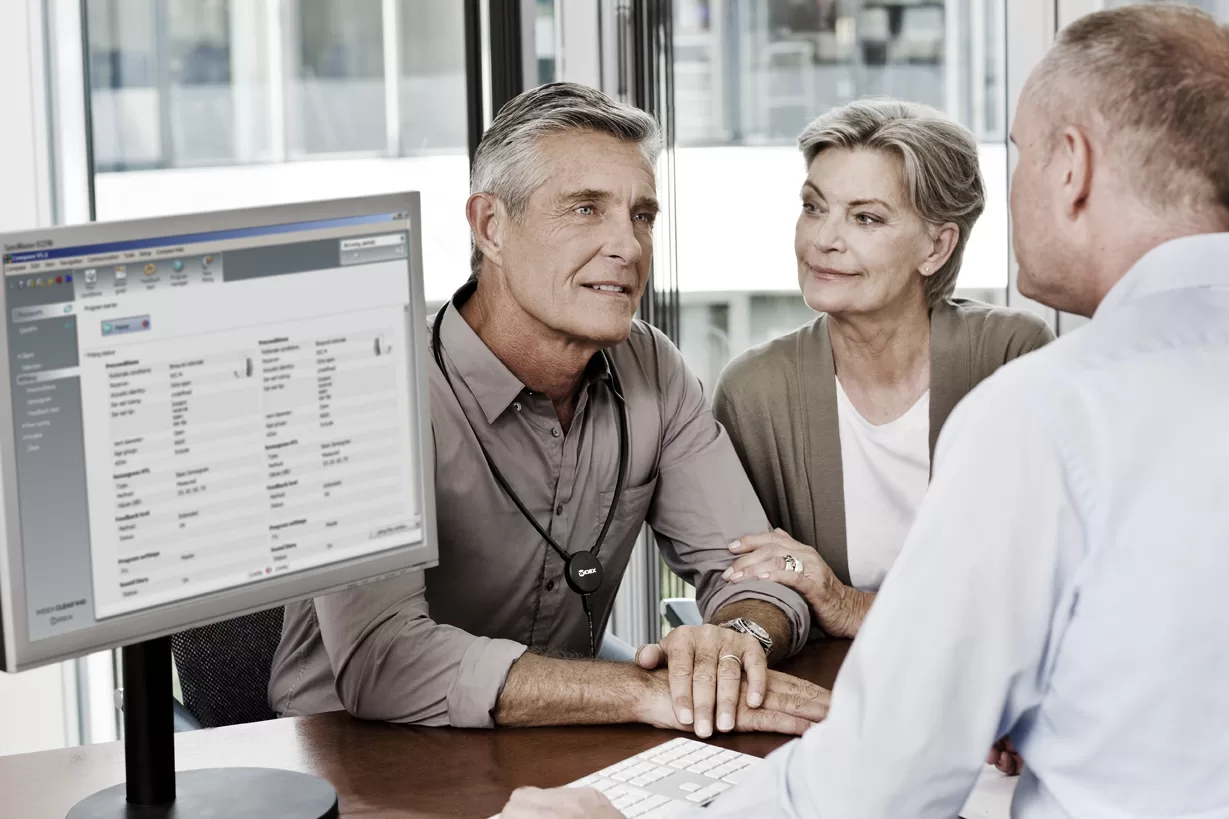 Our team of hearing care professionals are dedicated to assisting you with all your hearing related needs. As a fully independent provider we have access to an extensive range of the latest hearing aids and hearing products on the market today. This enables us to provide an individually tailored experience to every patient and ensure they are receiving the right product that will meet their specific needs.