Independent Hearing is a South Australian owned family business with multiple locations across Adelaide, including Kurralta Park, Melrose Park, Kidman Park, Para Hills and Hackham.
We are a fully accredited provider under the Federal Governments Office of Hearing Service and NDIS programs which enable us to provide FREE Hearing services including Fully subsidised Hearing Aids to Pension and Veteran card holders as well as eligible NDIS participants!
By Choosing Independent Hearing to provide your hearing service we guarantee a 100% customer focused experience with an individually tailored hearing program to suit your individual needs.
Hearing Clinics Adelaide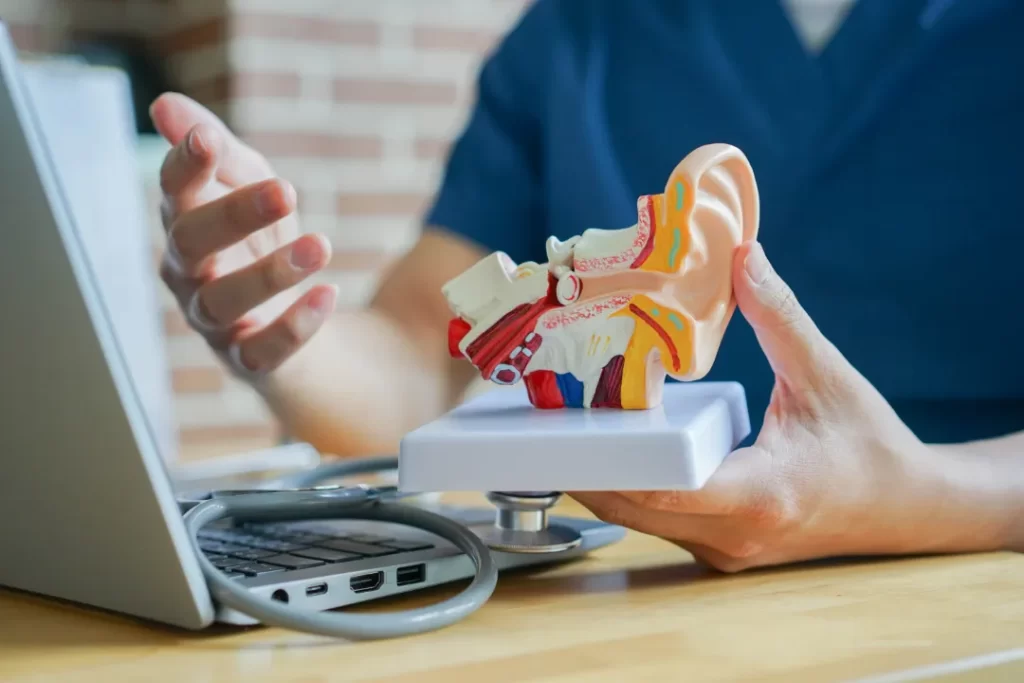 Providing Quality Services at our Adelaide Hearing Clinic
Are you looking for a hearing clinic in Adelaide offering effective and quality hearing services? At Independent Hearing, we know how frustrating it can be when experiencing hearing problems. So, we are committed to ensuring that all your health needs are satisfactorily covered. Our hearing care professionals are dedicated to exceptional customer service and personal care. As a result, we create a trustworthy relationship with our clients, ensuring that you remain confident in our services. Our hearing clinicians are knowledgeable and go the extra mile in achieving the best outcomes for all your hearing needs.
With quality services that are competitively priced and with a wide range of hearing aids available at our clinic, Independent Hearing can help you regardless of the problem. All our services and products are durable and customised to your specifications. We are a fully accredited hearing service provider offering a wide range of services, including hearing aids, hearing tests, hearing trials, and treatment for all your hearing problems. Besides our highly trained hearing care professionals, we rely on the latest technology to diagnose your hearing condition and advise on the best-suited hearing aids.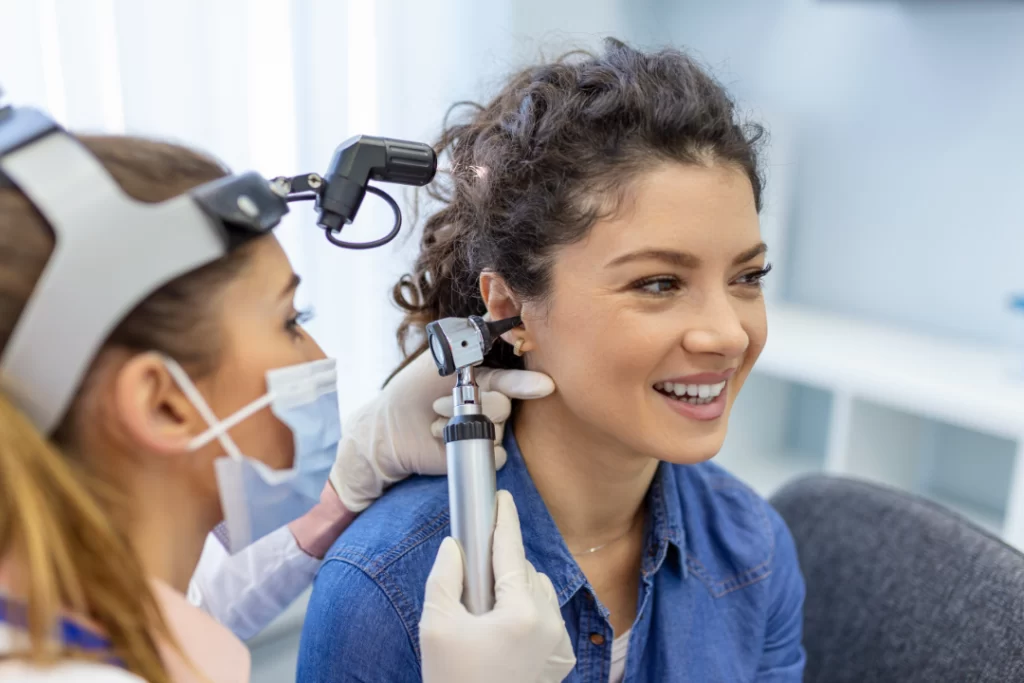 What to expect during a Hearing Test at our Adelaide Hearing Clinic
Step 1:
One of our clinician's will greet you in the waiting room and take you through to our testing facility. It will start by having a brief discussion around any hearing issues/concerns along with a discussion around your general health. This will help in determining any underlying factors that may be associated with your hearing concerns.
Step 2:
Next the clinician will conduct an Otoscopic examination of your outer ear and tympanic membrane. This is conducted in order to assess the health and detect any possible contra-indications that may be present.
Step 3:
Your middle ear function will then be assessed using a piece of equipment known as a tympanometer.  This test will identify any abnormalities that may be occurring within the middle ear system that are not visible through Otoscopic examination.
Step 4:
Next the Pure tone audiometry test will be conducted. You will be instructed by your clinician on the process which will involve two different types of hearing threshold testing known as air-conduction and bone conduction. By using both AC and BC testing your clinician will be able pin point the specific area where your hearing loss may be occurring.
Step 5:
Speech discrimination testing will be conducted to assess your ability to understand speech at different volumes and assess how well your brain processes speech.
Step 6:
Once all testing has been completed your clinician will take you through your results and work with you to identify the best course of action to treat your hearing needs.
What Makes Our Hearing Clinic in Adelaide Your Preferred Choice?
As the leading hearing clinic in Adelaide, our hearing care professionals focus on your total care and the best treatment option for your hearing needs. When you have a hearing problem, sometimes you may feel out of place and in need of special care by a professional. Our hearing care professionals understand that you can experience hearing loss regardless of age, and will cater to your varying needs suitably.
At Independent Hearing, we can help whether you have conductive, sensorineural, or mixed hearing loss. We offer the best treatment option for your hearing loss and encourage you to attend regular hearing assessments with us to monitor your hearing threshold and auditory health. After thoroughly diagnosing your problem, we will provide a hearing aid that suits your needs. Since we are independent, we are not tied to a manufacturer. Our hearing care team will provide a solution that will suit your lifestyle, which is different from other hearing professionals.
Book an appointment at our Adelaide Hearing Clinic