How To Choose The Right Hearing Aid
When it comes to hearing aids, there are a wide variety available.
Things have moved on considerably from the traditional over-the-ear design.
How To Choose The Right Hearing Aids
Just as each person is different, no two types of hearing loss are the same. This is why a tailored approach is required when it comes to selecting hearing aids. Fortunately, with the assistance of a qualified hearing care professional, you will be able to find a hearing aid specifically suited to your needs.
The first step is started by having a comprehensive hearing assessment. Results from this assessment will then give you and your hearing care professional the starting point to determine the best course of action to treat your hearing loss.
What Hearing Aid Should I Buy?
There are a number of factors that need to be considered when purchasing a hearing aid. Doing your own research can be beneficial but is often confusing as there are many different types and models of hearing aids available and not all will be suited to your specific loss or needs. The first step is to book an aid discussion with your Hearing Care Specialist who will take you through all the information you need to make an informed decision. Here at Independent Hearing we offer FREE no-obligation hearing aid discussion for all.
During your aid discussion we will discuss all the different hearing aid styles and options available that best fit your specific hearing loss. In order for you to assist in the decision making process you will need to ask your self 3 key questions.
Where do I need the most help with my hearing? (Work, Restaurants/Cafe, TV etc.)
What features do I want? (Rechargeable, Bluetooth streaming, accessories etc.)
Am I eligible for any Government or Private Health rebates?
What is my budget?
Once informed of all options available you will decide on a hearing device(s) you to trial. Keep in mind that at Independent Hearing, we offer a 30-Day money back guarantee trials on all hearing aid(s) to ensure you are happy with your devices before having to commit.
Book a FREE
Hearing Test With Your
Independent Hearing Specialist
Find out why we are South Australia's leading independent hearing clinic.
Book an Appointment today in one of our hearing clinic locations.
FAQ's About Choosing The Right Hearing Aids
In this section, We will answer the most commonly asked questions about how to choose the right hearing aids to help you
understand the best hearing aid that suits your needs and lifestyle and take appropriate actions accordingly.
When looking for a hearing aid, explore your options to understand what type of hearing aid will work best for you. For example, over-the-ear (BTE) or in the ear (ITE). Explore all that is available and find out which one is right for you. Here are some tips to find the right hearing aid:
Visit an audiologist
Seek a referral
Ask about free trials
Think about how you will use the hearing aid in the future
Check the warranty
Do your due diligence for any claims
Plan out the expense
One of the greatest challenges for people with hearing loss is finding a suitable solution. The best hearing aids can never be the same for everyone, but there are many factors to consider when deciding which one will suit you such as severity of your hearing and needs and lifestyle. Considering things like reliability, technology and durability, these five brands are considered some favourites:
The increasing accessibility and convenience of online shopping has made it an everyday part of our lives, especially during the pandemic where safety is a top priority. One thing that makes us want to shop on line may be because we are attracted by seemingly "too good to be true" price deals from retailers like Amazon compared with what's available in brick-and mortar stores. But how does this work when consuming professional services or products such as prescribed hearing aids?
If you're considering buying a hearing aid online without going through the process of getting your ears professionally checked and fitted, make sure to think twice! Instead of being able to customize your own device that's tailored specifically for you based on what is unique about how well or poorly certain sounds are understood by each ear individually. A professional will be able to test both sides independently with all frequencies in order determine which side needs more amplification so it doesn't seem like everything is too loud.
Why Choose Independent Hearing
Independent Hearing is a government accredited hearing provider located in Adelaide, Port Lincoln and Whyalla. We offer a full range of audiology services for Pension & Veteran Card Holders, eligible NDIS recipients and Private patients.
We service a number of locations across South Australia which include Adelaide (Kurralta Park, Kidman Park, Melrose Park and Salisbury) as well as clinics located in Port Lincoln, Whyalla, Tumby Bay and Wudinna.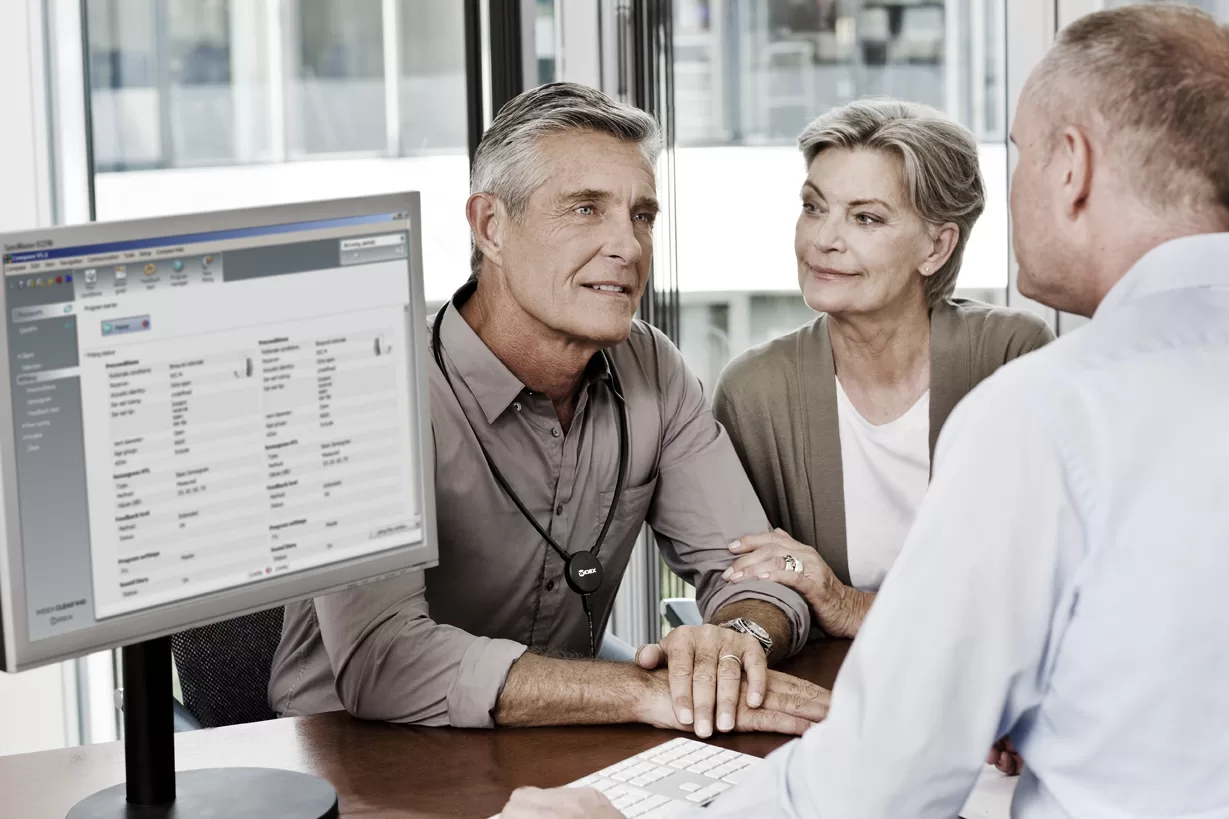 Our team of hearing care professionals are dedicated to assisting you with all your hearing related needs. As a fully independent provider we have access to an extensive range of the latest hearing aids and hearing products on the market today. This enables us to provide an individually tailored experience to every patient and ensure they are receiving the right product that will meet their specific needs.