How To Clean My Hearing Aids?
Wearing hearing aids can be a life changing experience, but they need to be kept in good condition if you want to get the most out of them.
How Do I Clean My Hearing Aids?
One of the most common issues associated with the maintenance of your hearing aid will be wax. It is almost unavoidable for majority of hearing aid wearers but with a little extra care it does not need to be an issue. 
It is important to assess your hearing aids every day after use, pay close attention to the section that goes into your ear whether it be a rubber dome or custom ear mould. This is the part that goes deepest into your ear canal and it will likely have some wax on it which will require cleaning. Take the brush and/or cleaning cloth provided and remove any excess wax that may be present. Pay close attention to the wax guard as this is the section where the sound comes out into the ear, if it blocks with wax then no sound will come out. If the wax guard is full or your hearing aid sounds weak then change the wax guard as shown at your fitting appointment. If you have forgotten the process feel free to call us or come in to one of our clinics and we will be happy to assist.
We know how important your hearing aids are to you, and we want to make sure that they stay in top shape. That's why here at Independent Hearing, our friendly staff are always available to assist with showing you how to properly maintain and clean your hearing aids! We also offer complimentary hearing aid cleans for all patients, available at any of our hearing aid clinic locations!
How To Clean Your Hearing Aids
Your hearing aids are delicate pieces of hardware, and on occasion they will need a little extra TLC. Here at Independent Hearing we provide you with with all the tools and information required to keep your hearing aids working in optimal condition.
The most important part of caring for your hearing aids is keeping them clean and dry, wax and moisture are a hearing aids worst enemy. When you are fit with your hearing aids for the first time our specialists will take you through the ins and outs of cleaning and maintaining your devices to ensure your confident with the management process. 
We understand that for some individuals they may have difficulty with the maintenance of their hearing aids due to dexterity and vision issues. Here at Independent Hearing our dedicated staff are available 5 days per week to assist you with complimentary in-house cleaning. This service can be conducted at any of our stores on Monday to Friday, no appointment required – Just walk in.
How to Change a Hearing Aid Wax Filter
How to Change a Hearing Aid Battery
Learn More about Hearing Aids
You've invested in hearing aids—now, keep them working for you. The key to a healthy hearing aid
experience is understanding how to properly care for and maintain your devices.
How Long Do Hearing Aids Last?
When deciding on a new pair of hearing aids, it is important to consider how long they will last before having to replace them so you can plan accordingly for future expenses such as buying another set of hearing aids in the future.
How To Take Care Of My Hearing Aids
While hearing aids are increasingly sophisticated, they are still sensitive to the environment. They can be damaged by moisture and debris, and need cleaning on a regular basis.
Book a FREE
Hearing Test With Your
Independent Hearing Specialist
Find out why we are South Australia's leading independent hearing clinic.
Book an Appointment today in one of our hearing clinic locations.
Why Choose Independent Hearing
Independent Hearing is a government accredited hearing provider located in Adelaide, Port Lincoln and Whyalla. We offer a full range of audiology services for Pension & Veteran Card Holders, eligible NDIS recipients and Private patients.
We service a number of locations across South Australia which include Adelaide (Kurralta Park, Kidman Park, Melrose Park and Salisbury) as well as clinics located in Port Lincoln, Whyalla, Tumby Bay and Wudinna.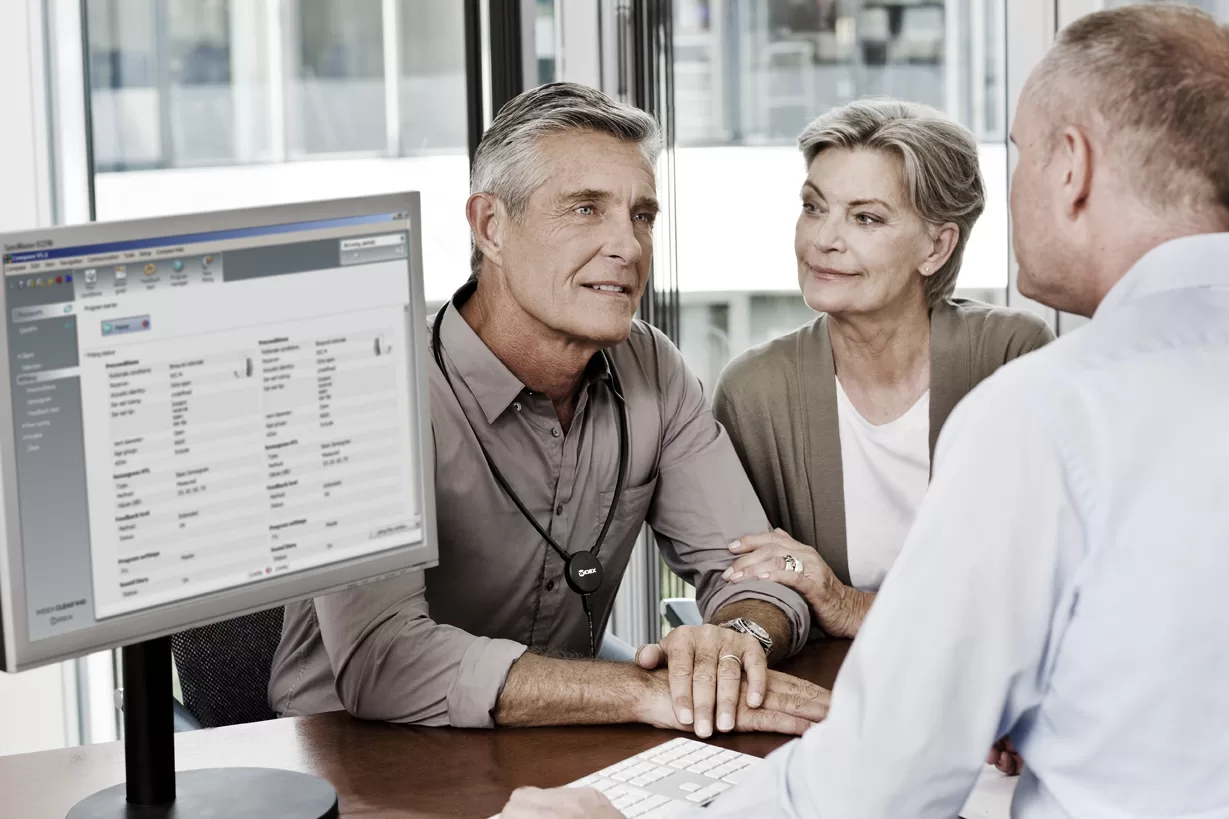 Our team of hearing care professionals are dedicated to assisting you with all your hearing related needs. As a fully independent provider we have access to an extensive range of the latest hearing aids and hearing products on the market today. This enables us to provide an individually tailored experience to every patient and ensure they are receiving the right product that will meet their specific needs.