As a hearing aid wearer you understand the importance of having your hearing aids in good working order.
Below we take you through the important things to look out for and advice on the general maintenance techniques required to properly care for your hearing aids.
How to Care & Maintain your Hearing Aids
In order to reduce the amount of down time with your hearing aids it is important to keep up with your cleaning and preventative maintenance techniques discussed during the fitting appointment.
As you may have previously experienced when a hearing aid needs a major repair it often has to be sent back to the manufacturer leaving you without your ears from a period of time. For many this can be a difficult time as their ability to communicate is significantly impacted which affects their day to day life.
Although sometimes unavoidable the need to send the hearing aids away could often be avoided with some preventative maintenance and cleaning of your devices.
If you would like to be reshown or are relocating from another provider and would like us to discuss the proper cleaning and maintenance techniques face-to-face then our specialists will be happy to help. Just click below to book your FREE appointment with one of our specialists who are always happy to help.
Steps by Step guide to
Hearing Aid Maintenance
Maintaining your hearing aid is important to ensure longevity, quality and performance of the devices. 
The most common need for hearing aid repairs typically arise from poor maintenance of the devices and would typically be preventable if the proper care and maintenance was conducted. 
Here are some things you need to check:
Learn More about How To Take Care Of Your Hearing Aids
You've invested in hearing aids—now, keep them working for you. The key to a healthy hearing aid experience is understanding how to properly care for and maintain your devices.
How To Take Care Of My Hearing Aids
While hearing aids are increasingly sophisticated, they are still sensitive to the environment. They can be damaged by moisture and debris, and need cleaning on a regular basis.
How Long Do Hearing Aids Lasts?
When deciding on a new pair of hearing aids, it is important to consider how long they will last before having to replace them so you can plan accordingly for future expenses such as buying another set of hearing aids in the future.
How To Clean My Hearing Aids
Wearing hearing aids can be a liberating experience, but they need to be kept in good condition if you want to get the most out of them.
Book a FREE
Hearing Test With Your
Independent Hearing Specialist
Find out why we are South Australia's leading independent hearing clinic.
Book an Appointment today in one of our hearing clinic locations.
Why Choose Independent Hearing
Independent Hearing is a government accredited hearing provider located in Adelaide, Port Lincoln and Whyalla. We offer a full range of audiology services for Pension & Veteran Card Holders, eligible NDIS recipients and Private patients.
We service a number of locations across South Australia which include Adelaide (Kurralta Park, Kidman Park, Melrose Park and Salisbury) as well as clinics located in Port Lincoln, Whyalla, Tumby Bay and Wudinna.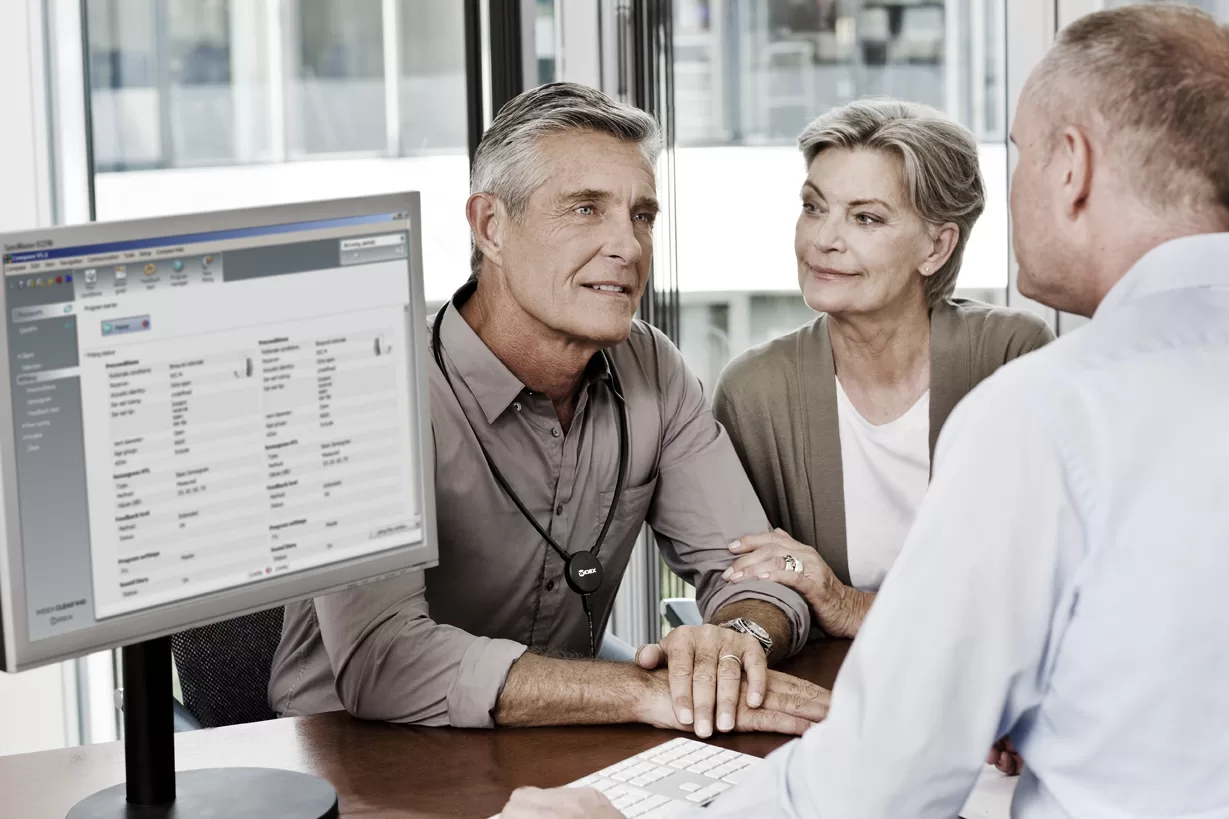 Our team of hearing care professionals are dedicated to assisting you with all your hearing related needs. As a fully independent provider we have access to an extensive range of the latest hearing aids and hearing products on the market today. This enables us to provide an individually tailored experience to every patient and ensure they are receiving the right product that will meet their specific needs.